Sabina Adhikari
Miss Sabina Adhikari is working in Well Nepal Tour & Treks for 1 year. She is a very energetic, humble and talented employ. She is really the charm of our office. She looks after all the reservations and Handle our beloved guest Very Nicely. Not only Reservation she is a well-trained Government license Holder trekking Guide. She planned all the trips so nicely which helps to make the journey successful. She is currently studying Bachelors's in Business studies. She has 5 years of experience in the tourism field.
Ananda Basnet
Accountant
Mr Ananda Basnet is working with us as an Accountant since 4 years.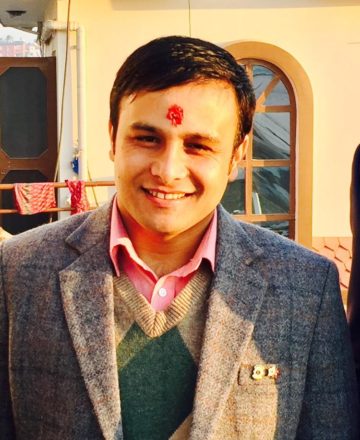 Ramesh Ghimire
Managing Director/Founder
Mr. Ramesh Ghimire is a Young & energetic tourism entrepreneur in Nepal. He becomes Founder/Director at Well Nepal Travel/ Well Nepal Trek from 2011 & Everest Heli Charter & Rescue Service from 2015. Now he has started Hotel Magnificent View located into the Heart of Kathmandu Thamel from September 2017. Mr. Ghimire has completed a Master Degree in Tribhuvan University of Nepal on Travel & Tourism Subject. Mr Ghimire is interested in tourism from the beginning of his study.
Ghimire has worked in the tourism sector from 2007 to 2009 as a tour officer & from 2009 – 2011 as a Tour Manager on the Trekking company. Mr. Ghimire has also participated in many activities; training and workshops conducted by KEEP, NTB, TAAN, IPPN, and IATA and achieved appropriate completion certificates. He enjoys nature and working with the tourism field of Nepal and continues to leading tour operators whenever the opportunity presents itself.
He has been participating in many international travel fairs & exhibitions to promote the tourism of Nepal & his main concern is in quality service with the best fair & price to the Customer.
Ram Kumar Rai
Trekking Guide
Mr. Ram Kumar Rai is a Sr. Trekking Guide who is is working with us since 6 yeras . He is knowledgeable & higherly experience for the trekking & Mt Kailash Tour.
Deepak Karki
Mr Deepak Karki is a Professional Trekking & tour guide for Nepal as well as Tibet & Mt Kailash Tour ,who has been working with us since 3 years.
Vaibhab Katbaje
India Sales Representive
Mr. Vaibhab Katbaje is Representing Well Nepal Travels & Treks in India . He is handling many group and individual tours since long time. Also working with many indian tour operators.
Kiran Ranabhat
Sales Representative for Russia
Mr. Kiran Ranabhat is highly motivated young professional in tourism sector. He is representing Well Nepal Ttravel & Treks as a very active member of Russia & CIS team. MR. Ranabhat is currently studying PhD and parallelly promoting Nepalese Tourism.
Mark Shrestha
Tour Guide
Mr.Mark Shrestha is a young professional tour guide dedicated in Nepalese tourism. He is post graduated in Tourism Management.  A knowledgeable and motivated person with years of  experience in handling group tours from different background. He has the ability to manage multiple tasks, to communicate effectively, coordinate with every group members and possess high degree of energy and enthusiasm.
We assure that our guests will receive a maximum satisfaction from him.
Ajay Silwal
Tour Guide
Ajay silwal is a professional tour guide working in tourism industry with sincerity.  more than a decades. as long as he is with us.
His way of working, has lured us several times.we assure you that we dont need to worry about our valued guesst as he in the battle grounds .